Wireless printers are nowadays common both in homes and offices. And this is hardly a surprise, because Wi-Fi offers a greater flexibility, allowing you to print from any mobile device, for example.
And the good news doesn't stop here: during the past few years, wireless printers have lowered their prices, becoming an attractive buy for home users as well. Most wireless printers use Wi-Fi Direct, which makes wireless connectivity a lot easier. The technology allows the computers and printers to connect directly through Wi-Fi, without needing a wireless access point.
According to the Data Alliance consultants, Wi-Fi Direct creates a special communication channel with the WPS system, thus getting access to a virtual wireless access point. Often times, a simple button press on the wireless printer is enough to complete the device set up.
Here are some of the most popular, top rated wireless printers.
Epson WorkForce Pro WF 4630 defines itself as offering an economical print cost for volume printing. It has a 20 ppm printing speed in both black and color mode, and is able to print on the most common paper sizes, with a resolution of up to 4,800×1,200. The printer weighs about 31 pounds / 14 Kg and can be connected to the cloud. The only drawback is the noise level; the printer seems to be pretty loud. It's the ideal product for small businesses.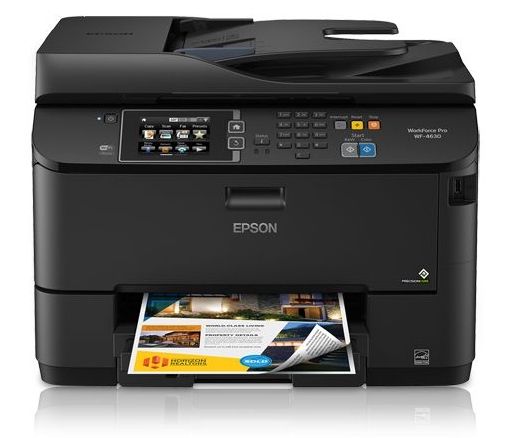 Epson WorkForce WF-100 is a portable, easy to use wireless printer which can print with speeds of up to 7 ppm (black and white) or 4 ppm (color mode). The printing resolution can reach 5,760×1,440, and it weighs only 3.5 pounds / 1.6 Kg. It is definitely a good option for traveling professionals.
HP OfficeJet Pro 6830 e-All-in-one can print with speed that reach 18 ppm (black) and 10 ppm (color) with a resolution of 4,800×1,200. It weighs 18 pounds / 8 Kg and is considered a robust inkjet engine. It can also work as a scanner and copier and has an attractive price.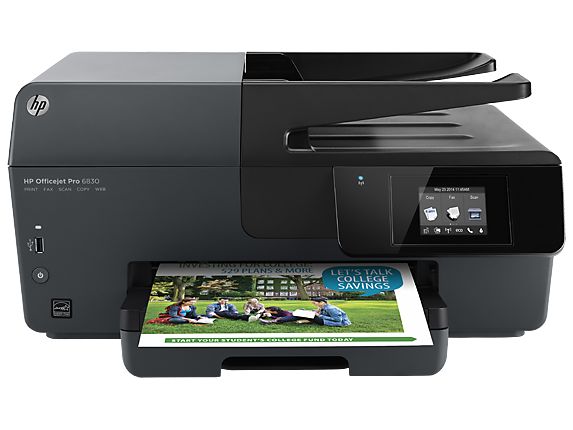 Epson WorkForce WF 2660 prints with speeds that reach 13 ppm (black) and 7.3 ppm (color) at resolutions of up to 4,800×1,200 pixels. It can print on different paper sizes. The printer weighs about 15 pounds / 7 Kg, has many wireless connectivity options and an automatic document feeder.
Canon Pixma MG7150 also includes a photo printing mode and a touch screen. It's a very fast wireless printer, reaching 15 ppm (black) and 10 ppm (color). It weighs about 18 pounds / 8 Kg and produces high quality prints. There's only a drawback, and this could be a deal breaker: its cartridges are pretty expensive.
Brother MFC-J4620DW is a very fast printer that can produce up to 35 ppm (black and white) and 27 ppm (color) at resolutions that can reach 6000×1,200 pixels. It offers a wide range of features, but it's quite simple to install and then. The printer can use A3 paper and includes a fax and a copier. It can also connect to cloud based services like OneDrive and Dropbox.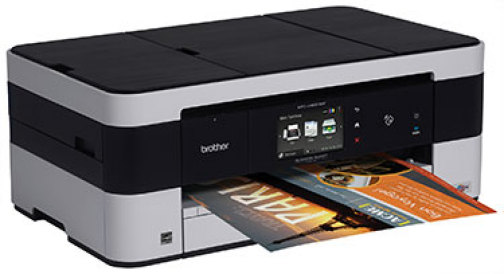 Brother DCP J4120DW is a fast A3 entry level printer. Its printing speed can reach 35 ppm (black) and 27 ppm (color). The replacement cartridges aren't expensive, and when you factor in the duplex printing ability, it becomes an interesting buy. It's also able to print straight from memory sticks and flash drives, a feature that comes in handy when you are away from a computer.